!– Hotjar Tracking Code for https://spacestor.com/ –>
Get a Quick Quote
Vancouver Oto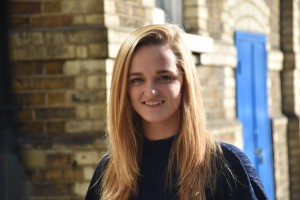 Can I help you?
Georgie
/ Customer Service
Start Chat
Product Description
VOR2 - small round pouffe, ø 410 mm
VOR1 - large round pouffe, ø 540 mm
VOS2 - small square pouffe, 410x410 mm
VOS1 - large square pouffe, 540x540 mm
VOR2B - small round table, diameter 410 mm
VOR1B - large round table, diameter 540 mm
VOS2B - small square table, 410x410 mm
VOS1B - large square table, 540x540 mm
Frame
Made of chipboard, beaverboard, solid wood.
Table Top
Seasoned milk glass (G1).
Glides
- standard - hard glides (for soft floors)
- option - felt glides (for hard floors)
Seat
Top – cold molded foam – density 65 kg/m3
Sides part – cut foam- density 40 kg/m3
Mediaports
Possibility of ordering products with mediaport (electrical outlet and USB port).
Net Weight
VOR1 - 6,5 kg
VOR2 - 4,5 kg
VOS1 - 11,0 kg
VOS2 - 7,5 kg
VOR1B - 13,0 kg
VOR2B - 8,5 kg
VOS1B - 18,0 kg
VOS2B - 12,0 kg
Gross Weight
VOR1 - 8,5 kg
VOR2 - 6,0 kg
VOS1 - 13,0 kg
VOS2 - 9,0 kg
VOR1B - 15,0 kg
VOR2B - 10,0 kg
VOS1B - 20,0 kg
VOS2B - 13,5 kg
Creative Edition - Main Line Flax
Creative Edition - Remix 2
Creative Edition - Steelcut 2
Creative Edition - Steelcut Trio
Group 1 - Evo
Group 1 - Next
Group 2 - Medley
Group 2 - Softline
Group 2 - Sprint
Group 2 - Valencia
Group 2 - Velvet
Group 2 - Xtreme
Group 3 - Fame
Group 3 - Revive
Group 3 - Semi
Group 3 - Step
Group 3 - Synergy
Group 4 - Leather
Group 5 - Blazer
view quote basket